Explore Hawke's Bay
A 100km/60miles-long coastline stretching on the south-eastern part of the north island, Hawke's Bay is a major horticultural and viticultural centre.
About 5½ hours' drive from Auckland or 4½ hours from Wellington, Hawke's Bay has long been called the "Fruit Bowl" of New Zealand, for its horticulture production. The biggest wine producer of the North Island with over 75 wineries, the region boasts a dry and hot summer/autumn that is particularly conducive to good grape ripening. Temperatures are similar to Gisborne, with a daily average of 22-25C in summer and 10-14C in winter.
Art Deco galore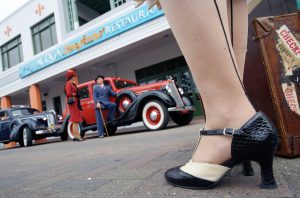 Hawke's Bay was named by Captain James Cook in honour of Admiral Edward Hawke who defeated the French at the Battle of Quiberon Bay in 1759. With main cities Hasting (74,000) and Napier (60,000), Hawke's Bay has an overall population of just over 150,000. Napier's iconic buildings date back to the 1930s, when the city was entirely rebuilt in the then popular Art Deco and Spanish Mission architectural styles, following a major earthquake in 1931. Much of the local tourism is based on wine tours, but also on this Art Deco heritage, which is celebrated each year in February at the Art Deco Weekend. Other events include Harvest Hawke's Bay, which celebrates the regions' wines annually, or Mission concert, an event held at one of the country's largest and oldest winery, Mission Estate.
USEFUL HAWKE'S BAY INFORMATION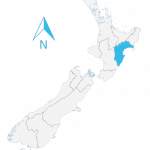 Population 151,179
Household average yearly income $71,396
Main centres Hastings, Napier, Havelock North