Meet our Licensed Immigration Advisers
Our Immigration Advisers are all licensed by the Immigration Advisers Authority (IAA) and work by the IAA Code of Conduct and the Immigration Advisers' competency standards. With years of practical and professional experience, you can be assured they will handle your visa application in the best possible way.
Click on each advisers' IAA logo to see their listing on the Immigration Advisers Authority website.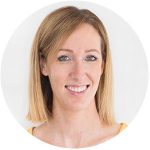 SARAH COOMBES CROME
After graduating from Otago University in Economics and Chemistry, Sarah started work within the government immigration department and it was here that she learnt the inside assessment process, rigid immigration procedures and how to best apply immigration policy to any application.
After gaining this invaluable experience, Sarah joined the private sector as a New Zealand immigration consultant and has since been helping migrants with all their immigration requirements to achieve successful visa outcomes.
You will work closely with Sarah to devise a clear migration path that best suits you and your family, at which point New Zealand Shores will manage the immigration process through to successful completion.
Sarah is an avid sports fan and when not playing sport she can be found like most kiwis, at the beach with family and friends.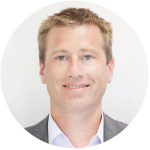 ALLAN CROME
Allan has been working within Immigration since 2009.  Prior to this he worked in the field of Information Technology specialising in IT process consultancy and Project Management.  He has a double degree at Auckland University in Commerce and Science along with a Graduate Certificate in New Zealand Immigration Advice.
He is a well accustomed traveller, living in the UK for four years, along with extensive travelling across 4/5 continents following his passion for surfing.   Allan has a great appreciation for the relaxed New Zealand lifestyle and aims to adopt this within his outlook on life.  Sporting wise, Allan has a love of the ocean and goes fishing, diving and surfing at every opportunity. Allan has also represented New Zealand in the international squash arena for a number of years.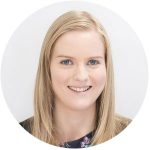 CHARLOTTE NATUSCH STOCKMAN
Charlotte is a fully licensed adviser and has been working with New Zealand Shores since 2014. She graduated from the University of Waikato with a Bachelor of Communication Studies and also holds a Graduate Certificate in New Zealand Immigration Advice. She takes immense pride and satisfaction in helping her clients realise their migration dreams.
She loves travelling within New Zealand and overseas. Charlotte is an avid runner and hiker and loves spending time outdoors in our beautiful country.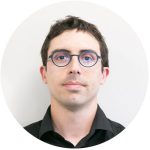 FABIEN MAISONNEUVE
A former New Zealand Shores client, Fabien settled in New Zealand in 2009, after several years studying and working abroad, and a gap year backpacking across Asia.
With a Master's degree in foreign languages, communication and web interfaces, he has been working towards developing social media and improving the user experience on New Zealand Shores' website, before becoming a Licensed Immigration Adviser.
Passionate about photography, he has travelled across New Zealand extensively and fallen in love with our beautiful country.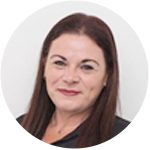 RACHEL ANN KAY THORNTON
Rachel comes with over 9 years working for Immigration New Zealand as a Senior Immigration Officer so has in-depth knowledge of the whole process, along with a further 5 years working in the Professional Immigration Consulting industry. Rachel has completed her Graduate Diploma in New Zealand Immigration and hold a full IAA Licence.
Rachel was born & raised in Auckland and has lived her adult life in Hamilton where she resides with her partner and children. In her spare time she enjoys being creative with a passion for Art and Design.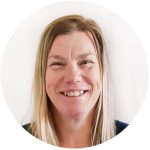 JULIA COOKE
Julia moved to New Zealand in 2007 from the UK and has been an immigration adviser since 2008. She has just become a New Zealand citizen along with her family and is proud to call herself a Kiwi! Having been through the migration process she understands the journey from both a client and an immigration perspective and loves helping others achieve the same goal.
Since living in New Zealand she has embraced the outdoors and takes full advantage of the region to do mountain biking or kayaking.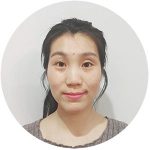 SHUYUAN (WINNIE) WANG
The passion with helping international students has been deeply rooted in her mind since she received assistance and help before she started her study in Scotland. After graduating from University of Aberdeen in Drug Discovery and Development, Winnie started working as an IELTS teacher in one of the most reputable training organisations in China. The plan coming to NZ for as a relaxing gap year has been infinitely extended by the gorgeous scenery and laidback lifestyle in NZ. In order not to leave her professionalism behind, Winnie continued to gain her Postgraduate Diploma in Global Studies in Education at the University of Waikato. And then she worked at the International Department in one NZ Polytechnic Institution, assisting international students with visa issues. It was here Winnie further realized her interest is more to helping people study, work and migrate to NZ.
In her spare time, Winnie enjoys reading, drawing and painting and of course exploring exotic culture in different countries.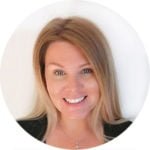 CHELSEA JAKOBSEN
Chelsea holds a Bachelor of Arts degree majoring in Sociology and Anthropology and has recently graduated from the NZ Graduate Diploma in Immigration Advice. Her background, working in community-focused services, eventually lead her to the immigration industry; her passion for connecting with people also fuelled by her love of travel.
Having grown up in rural Nova Scotia, Canada, she understands first-hand the ins and outs of the migration process, having gone through it herself to become a permanent resident. In her spare time Chelsea likes training her rescue dog, a Staffy-Boxer cross named Georgie, and working on digital and ink-based artwork.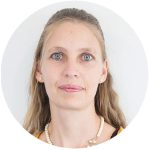 MARIËT MYBURGH
Mariët is originally from South Africa and recently migrated to New Zealand. She has extensive work experience in Residential and Commercial Property Law. Going through the migration process herself, she realised her interest is to help other people achieving their own migration goals. Mariët works closely with Licensed Advisers, helping with client cases.
In her spare time, Mariët enjoys the great outdoors and exploring new places in New Zealand with her family.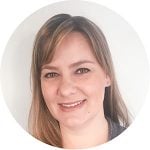 LEIGH-ANNE PRIGGE
Leigh-Anne is originally from Durban, South Africa where she worked in Charter Operations, Office Management and also Maintenance in the General Aviation felid. Leigh-Anne immigrated to New Zealand in 2019 with her husband and two young daughters and although is still settling in, she has enjoyed exploring New Zealand and learning about the land and cultures and looks forward to assisting more families with the immigration process.
In her spare time, Leigh-Anne enjoys outdoor actives and spending time with family and friends.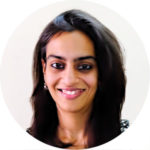 SHRADHA PURI
After obtaining her Master's Degree in Economics from Delhi School of Economics, Shradha joined Immigration New Zealand, New Delhi. She spent over 4 years with Immigration New Zealand which equipped her with in-depth knowledge of Immigration procedures, instructions and nuances of assessing an application. She has also been actively involved in staff training and process improvement.
Shradha became a part of New Zealand Shores in October 2018 and has been supporting our whole team of Licensed Immigration Advisers.
Her core value and strength lie in her ability to empathise and practice compassion under all circumstances. She is an avid reader and devours in philosophical books and discussions. She finds her solace in Hindi and Urdu poetry. She is also a passionate runner and yoga practitioner.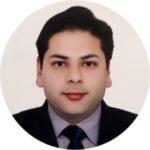 DEEPAK BHATIA
Deepak, from India recently joined us as Quality & Skills Analyst after his long stint of 17 years with Immigration New Zealand (INZ) as well as the Canadian High Commission (CHC), where he tenaciously pursued his career as an Immigration and Verification Officer.
During this tenure he processed all sorts of Temporary and Resident applications, conducted interviews, verification, field investigations, audit and took sound decisions. He also carried out several training sessions and gave presentations at other High Commissions.
While working with Immigration New Zealand, Deepak also completed Post graduate qualification in Business Administration. Deepak is fluent in English, Hindi, Punjabi and can understand Nepali.
What describes him the best is that he is a good listener, foodie, chocolatier, nature and animal lover. During leisure, he loves meeting new people, listening music, gardening and spending time with family & friends.