Visa processing times
We will ensure your application is right from the start.
How long until my New Zealand visa is approved?
Processing times vary greatly depending on the type of application, but on average, visitor, student, and work visas are processed within weeks up to 2-3 months. Certain categories of temporary visas may however take up to 6 months. INZ provides general information here.
If you submit an Expression Of Interest under the Skilled Migrant Category, you can expect an Invitation To Apply for residence within around 2 to 3 weeks or less. Most residence applications are then generally processed within 10-14 months.
Business visas are processed within 8-10 months with the exception of the Investor 1 (plus) category, which is usually handled within 3 months or less.
Variation of conditions on work and student visas usually take 3-4 weeks to process.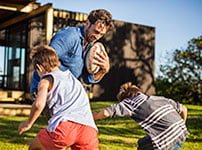 Each person's situation is different. Discuss you case with a Licensed Immigration Adviser today.