Our Partners
Bespoke recruitment specialists for various industries

ACCENT Health Recruitment specialise in recruiting medical and healthcare professionals for jobs in New Zealand. They provide doctors, nurses and healthcare professionals a personalised service to help you find your dream job in New Zealand. They are a free service and have a combined over 50 years health care recruitment!

Tonix Health Recruitment is a New Zealand owned health employment consultancy that was established in 2000. Tonix is based in Auckland and Christchurch and we work with employers nationwide.
The Tonix team has extensive experience in both the national and international health sectors, and we specialise in recruiting health professionals into both the public and private health sectors within New Zealand.

Your own HR Department in the Cloud. MyHR is your complete outsourced HR department, online and on-demand. Supercharge your business with the synergy of clever HR software and the support of dedicated HR Business Partners and HR Advisors.

Everest began its life in 2006 and specialises in people and culture.
Whether you need help hiring the best people for your team; looking for practical human resource advice and support; want to develop yourself, your team or individuals in your business; or need to make some changes in your organisation but don't know where to start, then come and talk to us.

If you are immigrating to New Zealand, JMI WEALTH can help you understand how to invest and make your financial move as seamless as it can be. Their investment advice is tailored for clients investing under the Investor categories, as well as for various other reasons such as investing for intergenerational wealth, and retirement. They also specialise in UK pension transfers.
Established in 1989, JMI Wealth is a 100% New Zealand owned investment advisory firm made up of an experienced team of investment experts backed up with decades of experience.
To our prospective investors, JMI WEALTH have a trusted relationship with New Zealand Shores and work closely together with you to help ensure your investment goals are met.

At VCCR Recruitment, our Clients and Candidates are the HEARTBEAT of our Business.
To our prospective migrants, we work hand-in-hand with NewZealand Shores Immigration Consultants, to provide you with peace of mind as you start your new journey.
Register with us now by submitting your CV to Vision Complete Consultants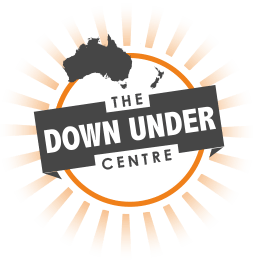 If you are based in the United Kingdom, make sure you talk to the Down Under Centre. 
For many prospective migrants, moving to New Zealand will require that they secure a job first. The Down Under Centre in London provides relocation advice and their employment hub will give you valuable information on how you can put yourself forward in the best way so that employers will be interested in hiring you. By working hand in hand with DUC and New Zealand Shores, you are removing some of the barriers that exist between you and certain employers and recruiters in New Zealand.


We exist because NZ businesses want to hire the best people, whether they are based in NZ or much further afield. That's why our local and offshore recruiters source exclusively for NZ.
If you are a Lawyer or an Engineer, our expert teams will be able to find you a job based in New Zealand. Please review their website www.tylerwren.co.nz for further information on relocation and current job opportunities.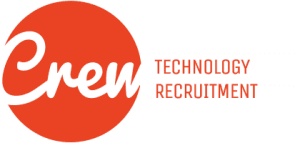 We love digital here at Crew and have been trying to keep up with the explosion. We understand the growing need for digital experts across all areas and have great experience placing UX/UI professionals into their dream jobs.
Crew has specialties across all areas of the ICT Management & Project Services space, including Business Intelligence, Data Science, Infrastructure, Cloud Services, Business Analysts, Project Managers, Web & Software developers, etc.

The Accountancy & Finance team at Fluid Recruitment provides recruitment services across both the North & South Island of New Zealand.
They work with a range of commercial clients from privately operated businesses to National and Multi-national organisations. They also recruit extensively within Private Practice and the Chartered sector with heavy demand for high calibre professionals with experience in Business Services, Compliance and/or Audit.
If you are a Qualified Accountant looking to relocate on a permanent basis to New Zealand and are seeking work, then we would love to hear from you!
Maslow focuses on providing quality talent to the creative industries, minimising the pain points of large service fees and so helping your business to thrive.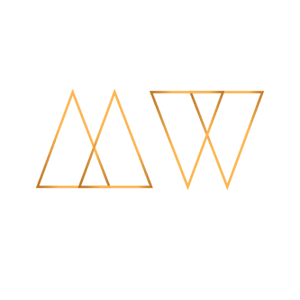 Maslow Limited is a People and Culture Strategy Consultancy that supports career and business growth for both clients and talent in the creative and tech industries. You benefit directly from our expertise; in talent attraction, acquisition, management, people experience and strategy.
Our methods get results that see you create purposeful, diverse and capable teams. Our core focus sees greater diversity inside of your organisation.
A leading tenet of Maslow is to engage more female representation inside of tech organisations, addressing gaps in gender, capability and thinking inside of your organisation.
Looking to move furniture, assets, or funds? We can recommend some trusted partners

ANGLO PACIFIC
Anglo Pacific are the largest independent international mover to New Zealand in the U.K. We have fully operational facilities in London, Manchester and Glasgow, each specialising in serving the main migrant destinations. Last year alone we successfully shipped 20,000 individuals, comprising British migrants, nationals returning home and corporate employees on secondment.
At Anglo Pacific we deliver our promises, so whatever you are moving, wherever in the world, we'll deliver your belongings safely, securely and on time.
For further information please click here.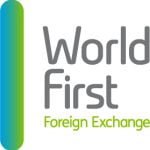 WORLD FIRST
New Zealand Shores has partnered with World First to offer our clients the best international money transfer service available. Emigrating to New Zealand is a massive undertaking. Whether you are moving overseas or coming home, World First is here to help.
We can convert your home currency into virtually any other foreign currency, at the best exchange rates available. And if you're coming home, we can bring your money back too – using our own overseas bank accounts if appropriate. We'll get you the best rate available. You can transfer immediately using a spot rate, or we can also fix the rate for up to three years ahead, using forward contracts, so you'll know exactly how much will arrive at the destination when it's time to pay.
We also offer many other ways of minimising your exposure to fluctuations in currency values.
Have a look at our Foreign Exchange Services section or download World First flyer for more information.
We also strongly recommend the following partners
Addressing a predominantly French-speaking audience, NZ Guidance Plus specialises in Investment advice.