Explore Canterbury
Vast blue skies, snow-capped mountains, slithering rivers and wide open plains are the dramatic backdrop of this expansive region.
In the heart of New Zealand's largest region lies Christchurch city, a "garden city" whose economic and cultural identities have changed thoroughly following the 2010 and 2011 quakes.
Sheep and wheat country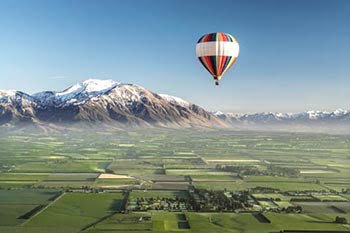 Half-way down the South Island, the Canterbury plains were historically home to several Māori tribes, mainly by the regions's extensive coastline and around the lakes, due to the abundance of food (fish and eels). Canterbury is traditionally a fairly traditional region. The London-based Canterbury Association aimed to recreate English rural society and sent out different classes of people from the mid-19th century. This contributes to the still-current European, almost English feel as one walks about the streets of Christchurch, although many historical buildings did not survive the recent earthquakes.
Sheep farming proved the best option for the economy and an estimated 3 millions heads were roaming about the region as early as the 1860s. This number hasn't increased much as of 2012, and Canterbury is also known as the granary of New Zealand, with over 60% of the country's wheat and barley spread across its beautiful plains.
USEFUL CANTERBURY INFORMATION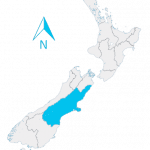 Population 539,436
Household average yearly income $94,744
Main centres Christchurch, Timaru, Ashburton