Explore Otago
World-renown vineyards, craggy mountains, iced-blue lakes, and picturesque towns.
With local capital Dunedin as its main urban centre, Otago is a vast southern region that combines the best of New Zealand. Arguably the country's most diverse and scenic spot, Otago is an unmissable spot.
The Edinburgh of the South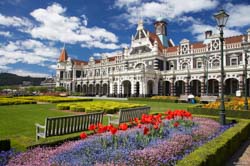 Otago's and particularly Dunedin's Scottish feel ("The Edinburg of the South") is a direct heritage of the first European settlers, a branch of the Free Church of Scotland founded in 1848. This heritage got somewhat diluted –although 80% of the population is still of European/Scottish descent– when gold was discovered in Central Otago while the rush attracted countless fortune-seekers from all around the world. Gold and presbyterianism are therefore the cornerstones of the region. An emphasis on education contributed further to making Otago the wealthiest region in the country at the turn of the 20th century.
USEFUL OTAGO INFORMATION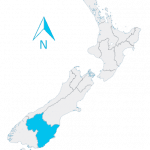 Population 202,467
Household average yearly income $90,220
Main centres Dunedin, Oamaru, Queenstown, Wanaka