Explore Whanganui - Manawatu
Stretching beyond the cities of Whanganui to the West and Palmerston North to the East, the region offers great outdoors as well as a major university and research hub.
With easy road connections to capital city Wellington (2 hours' drive) but relatively far from Auckland (7 hours), this beautiful region is very much self-centered, focusing on local industries.
Discover Whanganui - Manawatu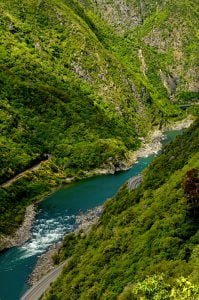 Apart from the Taranaki coastline, the region has traditionally been difficult for Māori to live and sparsely populated. Yet, almost 20% of the locals identify themselves as Māori, which is higher than the national average of 13%. European settlement started in the 1840s with Scandinavian migration founding the towns of Dannevirke and Norsewood.
The country's main highway and railway cut through the region's rugged landscape, which includes the spectacular Manawatu Gorge, extensive farmland, and extensive beaches.
USEFUL WHANGANUI – MANAWATU INFORMATION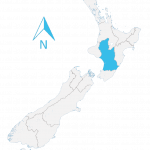 Population 222,672
Household average yearly income $69,888
Main centres Palmerston North, Whanganui