Explore Auckland
New Zealand's economic heart and largest city, Auckland is also a vibrant cultural hub and one the world's most liveable cities according to general surveys.
Located in the upper half of the North Island, Auckland is not just a city, it is a region that spreads over 5,000 km2 and is home to one third of the country's population. It is hard to find a more diverse city anywhere in the world: expansive nature reserves, countless beaches, two harbours, vineyards, a bustling cafe scene, trending restaurants, etc.
A diverse region steeped in history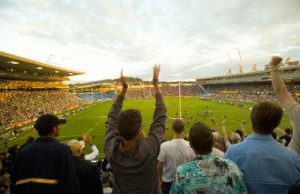 The isthmus was settled by Māori as early as mid-14th century, partly because of its its rich and fertile soil, so close to the sea, and oceanic to subtropical climate (with warm, humid summers and mild, damp winters). It is not often known that Auckland was the administrative capital of New Zealand for a short while (1842-1865) before Wellington was chosen as a better alternative due to its proximity to the South Island. However, Auckland very much remains the economic capital of New Zealand. Several waves of European settlements in the 19th century, or the implementation of an immigration policy in the late 1990s allowing Asian migration, all contributed to creating a vibrant, multicultural city with over 180 ethnic groups. This is reflected in the diversity of festivals and art institutions. Auckland has the largest Polynesian population of any city in the world and slightly more inhabitants of Asian origin than the rest of New Zealand.
USEFUL AUCKLAND INFORMATION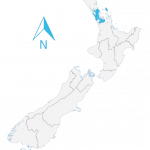 Population 1,415,550
Household average yearly income $95,784
Main centres Auckland central, Waiheke Island