Meet our team!
Our Immigration Advisers are all licensed by the Immigration Advisers Authority (IAA) and work by the IAA Code of Conduct and the Immigration Advisers' competency standards. With years of practical and professional experience, you can be assured they will handle your visa application in the best possible way.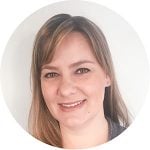 LEIGH-ANNE PRIGGE
Personal Assistant
Based in our Hamilton office, Leigh-Anne is originally from Durban, South Africa, where she worked in Charter Operations, Office Management and also Maintenance in the General Aviation felid. Leigh-Anne immigrated to New Zealand in 2019 with her husband and two young daughters and she has enjoyed exploring New Zealand and learning about the land and cultures. She looks forward to assisting more families with the immigration process.
In her spare time, Leigh-Anne enjoys outdoor activities and spending time with family and friends.
Get your free eligibility assessment
We are serious about privacy.
The information you provide is secure and is only used to assess your enquiry.