Meet our team!
Our Immigration Advisers are all licensed by the Immigration Advisers Authority (IAA) and work by the IAA Code of Conduct and the Immigration Advisers' competency standards. With years of practical and professional experience, you can be assured they will handle your visa application in the best possible way.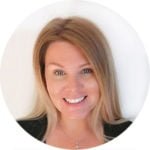 CHELSEA JAKOBSEN
Licensed Immigration Adviser
Chelsea holds a Bachelor of Arts degree majoring in Sociology and Anthropology and has recently graduated from the NZ Graduate Diploma in Immigration Advice. Her background, working in community-focused services, eventually lead her to the immigration industry; her passion for connecting with people also fuelled by her love of travel. Chelsea is part of our team of licensed immigration experts in Nelson, NZ
Having grown up in rural Nova Scotia, Canada, she understands first-hand the ins and outs of the migration process, having gone through it herself to become a permanent resident. In her spare time Chelsea likes training her rescue dog, a Staffy-Boxer cross named Georgie, and working on digital and ink-based artwork.
Get your free eligibility assessment
We are serious about privacy.
The information you provide is secure and is only used to assess your enquiry.