Meet our team!
Our Immigration Advisers are all licensed by the Immigration Advisers Authority (IAA) and work by the IAA Code of Conduct and the Immigration Advisers' competency standards. With years of practical and professional experience, you can be assured they will handle your visa application in the best possible way.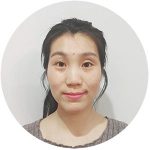 SHUYUAN (WINNIE) WANG
Licensed Immigration Adviser
Winnie is part of our team of NZ immigration advisers in the Hamilton office. The passion with helping international students has been deeply rooted in her mind since she received assistance and help before she started her study in Scotland. After graduating from the University of Aberdeen in Drug Discovery and Development, Winnie started working as an IELTS teacher in one of the most reputable training organisations in China.
The plan to come to New Zealand as a relaxing gap year has been infinitely extended by the gorgeous scenery and laidback lifestyle in NZ. In order not to leave her professionalism behind, Winnie continued to gain her Postgraduate Diploma in Global Studies in Education at the University of Waikato. She then worked at the International Department for a NZ Polytechnic Institution, assisting international students with visa issues. It was there that Winnie further realised she wanted to help prospective migrants study, work and migrate to NZ.
In her spare time, Winnie enjoys reading, drawing and painting and of course exploring different cultures in different countries.
Get your free eligibility assessment
We are serious about privacy.
The information you provide is secure and is only used to assess your enquiry.