Meet our team!
Our Immigration Advisers are all licensed by the Immigration Advisers Authority (IAA) and work by the IAA Code of Conduct and the Immigration Advisers' competency standards. With years of practical and professional experience, you can be assured they will handle your visa application in the best possible way.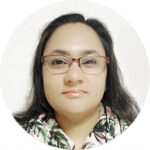 LANA BADISH
Licensed Immigration Adviser
Based out of our Ballito office, near Durban, South Africa, Lana has been working in the immigration industry since 2012. Lana's enthusiasm for the process was first found while working through a particularly tricky case and finding a positive way forward for the client. She enjoys the research aspects of the adviser role and finding ways to use this knowledge to assist her team. She graduated from the NZ Graduate Diploma in Immigration Advice in 2019.
Being family oriented, Lana's spare time is spent on the school sports field cheering her son, particularly on the rugby field. When school holidays come around, she enjoys time on the beach with her family and catching up on Marvel movies and series.
Get your free eligibility assessment
We are serious about privacy.
The information you provide is secure and is only used to assess your enquiry.