Meet our team!
Our NZ Immigration Advisers are all licensed by the Immigration Advisers Authority (IAA) and work by the IAA Code of Conduct and the Immigration Advisers' competency standards. With years of practical and professional experience, you can be assured they will handle your visa application in the best possible way.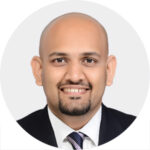 Jeslyn George Edacheril
Licensed Immigration Adviser
Jeslyn is a Licensed Immigration Adviser and is part of our team of Immigration consultants in Hamilton, New Zealand.
Jeslyn is from India and moved to New Zealand after working for more than 12 years in various industries like banking, manufacturing, international student recruitment etc. He holds an MBA in Marketing and has completed the Graduate Diploma in NZ Immigration Advice.
He loves automobiles and closely follows cricket as that is his passion.
Get your free eligibility assessment
We are serious about privacy.
The information you provide is secure and is only used to assess your enquiry.