Meet our team!
Our Immigration Advisers are all licensed by the Immigration Advisers Authority (IAA) and work by the IAA Code of Conduct and the Immigration Advisers' competency standards. With years of practical and professional experience, you can be assured they will handle your visa application in the best possible way.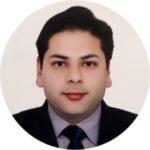 DEEPAK BHATIA
Quality & Skills Analyst
Deepak, from India recently joined us as Quality & Skills Analyst after his long stint of 17 years with Immigration New Zealand (INZ) as well as the Canadian High Commission (CHC), where he tenaciously pursued his career as an Immigration and Verification Officer.
During this tenure he processed all sorts of Temporary and Resident applications, conducted interviews, verification, field investigations, audit and took sound decisions. He also carried out several training sessions and gave presentations at other High Commissions.
While working with Immigration New Zealand, Deepak also completed Post graduate qualification in Business Administration. Deepak is fluent in English, Hindi, Punjabi and can understand Nepali.
What describes him the best is that he is a good listener, foodie, chocolatier, nature and animal lover. During leisure, he loves meeting new people, listening music, gardening and spending time with family & friends.
Get your free eligibility assessment
We are serious about privacy.
The information you provide is secure and is only used to assess your enquiry.