With over 60 courses ranging from nursing, to engineering, beauty therapy, project management, or ICT, and a successful programme completion rate of 92%, the Western Institute of Technology at Taranaki (WITT) ranks very high amongst New Zealand's Independent Tertiary Providers.
Founded in 1972, it is Taranaki's only government-owned institute of technology and polytechnic, and has a history of producing graduates with the knowledge and skills to pursue and succeed in their career.
A successful programme completion rate of 92%
New Zealand Shores is an approved education adviser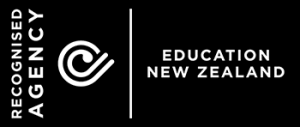 Did you know? New Zealand Shores is a government-recognised agency, acknowledging our high standards and the positive contribution that we make to the wellbeing of international students? We are also an approved agent for WITT and can take care of your enrolment and student visa application, as well as visas for your family to accompany, if applicable.
Are you currently in New Zealand?
Then contact us to secure enrolment for programmes starting August to November 2020!
Are you offshore and want to study in New Zealand?
You may be able to commence your studies online from overseas, and we would assist with a student visa application to allow you to complete your studies in New Zealand once the border restrictions are eased. Note that you must study for at least 30 weeks in New Zealand to secure post-study work rights upon completion of your studies.
Want to find out about studying in NZ? 
Take our eligibility assessment!
We are serious about privacy.
The information you provide is secure and is only used to assess your enquiry.