Update 13 May 2021
Immigration New Zealand suspended the ability for overseas applicants to apply for certain temporary visas on 10 August 2020. This suspension is being extended to 6 August 2021.
If you submitted a temporary visa application from offshore before the suspension and it has not been processed yet, it will remain paused until the suspension is lifted.
Despite the current restrictions, it remains possible to travel to New Zealand under certain conditions and eligibility criteria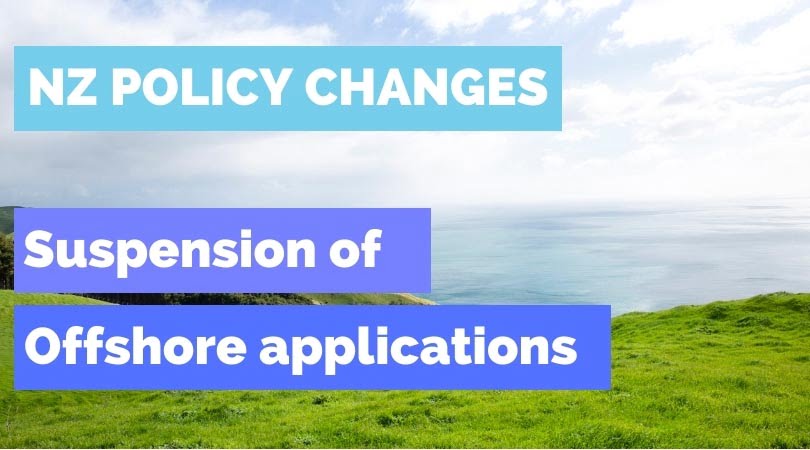 Who is NOT impacted?
Are you currently in New Zealand? No change
If you are in New Zealand, you can still submit any visa application as long as you meet the requirements of the category applied under.
Residence applications, no change
If you are overseas, you can still submit a residence application under all available categories. The Skilled Migrant Residence category remain open, and although the fortnightly selection of Expressions of Interest (EOIs) is paused, the pool remains open for submissions.
Partnership pathways
Relationship-based visas for partners and dependent children of New Zealand citizens and residents can still be applied for, whether you are currently in New Zealand, or overseas.
If you are in a relationship with a work visa holder currently in New Zealand, some specific exemption criteria apply.
Special Exemptions
Recognised Seasonal Employer (RSE) Limited visas
Visas for diplomatic, consular and official staff and accompanying dependants
Antarctic Traveller Visitor visas and Antarctic Work visas
Exemptions under the border entry restrictions criteria (see below)
Border exemptions criteria
Certain categories of overseas applicants may qualify for a border entry exemption: this includes most health workers, and other critical workers.
Talk to us if you believe you may qualify under these exemptions
INZ has put in place Border exception Expression of Interest (EOI) requests. These requests are charged at the following rates:
NZD $380 for employers who request exceptions for 'other critical workers' (or organisations or agencies that sponsor requests), and
NZD $45 for individual requests under all critical purpose categories (including partners of NZ citizens or residents, health workers, and requests under humanitarian grounds)