The COVID-19 crisis has put many migrants in New Zealand in a difficult position, and the New Zealand Government is responding with a set of initiatives to help alleviate this hardship.
Are you a foreign national in need?
There may be one or several organisations and initiatives that can provide assistance during these difficult times.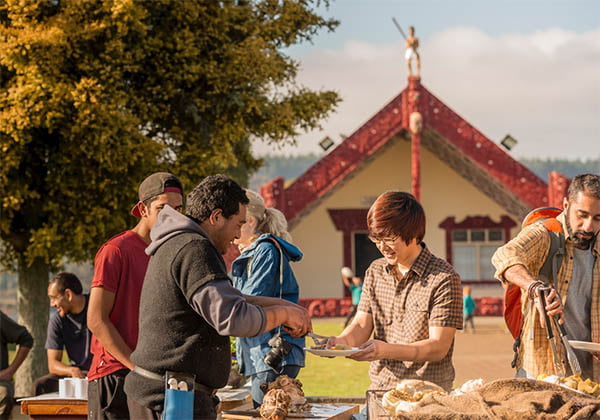 Healthcare information
All migrants with a work visa for 2 years or more –and their family– are eligible for public-funded healthcare. You are therefore entitled to receive the same care as a New Zealander from your local health practitioner or hospital.
If you feel you may have symptoms of COVID-19 you should call Healthline 0800 358 5453 (free). You will be seen and, if needed, treated at no cost.
Migrants in New Zealand who are suspected of having COVID-19 are eligible for funded services to:
diagnose
treat
receive follow-up services, and
receive contact tracing services.
Note that your personal information will not be shared with other government agencies.
Find out about treatment for infectious diseases in New Zealand
Employment questions
Migrant workers have the same employment rights and obligations as other New Zealand workers. COVID-19 has had a major impact on the labour market and employment relationships, so if you have concerns about the sustainability of your current job, you may seek immigration advice from a Licensed Immigration Adviser and plan ahead the potential implications of being made redundant while on a temporary work visa. Outside of immigration-related information, Employment New Zealand's Contact Centre also provides confidential help and advice on employment matters, wages/salaries and more, on 0800 20 90 20.
If you have recently lost your job, several employment programmes are available to support you.
Welfare support
For New Zealand Resident visa holders
If you lose your job, Work and Income New Zealand may be able to provide financial support while you seek a new position.
Find out your options if you are made redundant
For temporary work visa holders
If you are experiencing financial hardship and/or you have been made redundant, your local Embassy or Consulate may be able to provide assistance or repatriation. Alternatively, the new Red Cross programme below may provide assistance.
Look up embassies in New Zealand
For new arrivals
Arriving in New Zealand in the midst of COVID-19 comes with strict quarantine requirements at the border. The New Zealand Government is requesting that people self-isolate or find suitable accommodation. To find out more, you may register online or call on 0508 754 163. There may be a cost for this temporary accommodation.
This portal provide information on this process
New programme: Red Cross welfare assistance for migrants in New Zealand
In this unprecedented crisis, returning home is not always immediately possible. What to do if you have lost your job and you find yourself in financial hardship?
The Department of Internal Affairs (DIA) is working with New Zealand Red Cross to provide welfare assistance for temporary visa holders who are experiencing serious hardship as a result of COVID-19. It is estimated up to 20,000 people may find themselves in such situation at present. The NZD$37.6m programme runs for three months from 1 July 2020 and provides assistance for eligible people to help meet their basic needs, such as food and accommodation. The programme is meant to assist persons who have exhausted all other avenues of support, ie their savings, insurance, or assistance from family and friends. It also applies to all classes of temporary visa holders and aims to provide assistance within 48 hours.
No cash payments will be offered and the initiative will not fund flights home. However, it may provide:
food and household goods
blankets, hot water bottles and basic clothing
over-the-counter medication
accommodation (including rent, boarding costs and rent arrears)
utilities (electricity, gas).
if required, pre-paid phone cards to enable emergency communication and communication with consulate/embassy
petrol/travel (limited to travel required to shift to new location for employment purposes or to airport to leave New Zealand).
This Programme is intended to fill the gap that will be left as New Zealand's immediate emergency response to COVID-19 winds down.
Eligibility and Application process (https://foreignnationals.services.govt.nz/)