The COVID-19 pandemic has brought a lot of uncertainties for international students. Education providers are thinking outside the box to allow you to pursue your dreams
New partners!
New Zealand Shores is an Education New Zealand recognised agency and an approved agent for many education providers in New Zealand. We are proud to announce that we are a newly-appointed agent for two of New Zealand's most prestigious university: The University of Auckland, and Massey University. These two providers add several hundred study pathways to our already extensive recommended courses.
University of Auckland
Frequently listed as the highest ranking university in New Zealand, the University of Auckland has a very wide range of courses available at all levels, and a sprawling campus in the heart of New Zealand's largest city.
Today, the University of Auckland is New Zealand's largest university by enrolment, hosting about 40,000 students on five Auckland campuses. With 8 faculties and 3 research institutes, it is also the largest university in New Zealand by enrolments.
Massey University
Massey University is a large university based in Palmerston North, (central North Island), with significant campuses in Albany and Wellington. It has a strong research hub, and is the only university in New Zealand offering degrees in aviation, dispute resolution, veterinary medicine, and nanoscience. Its agriculture programme is also the highest-ranked in New Zealand.
---
2020 intake
University of Auckland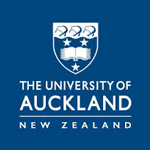 The University is launching Summer School programmes to give both international and now domestic students, the opportunity to gain credits towards their degree and start their University journey early. If you are planning to study with the University of Auckland in Semester One 2021, you can get a head start on their studies by joining their 6-weeks Summer Start International and Summer Start programmes.
Summer Start International programme is offered to international students currently in New Zealand planning to study with the University of Auckland in Semester One 2021.
Contact us to register your interest
University of Waikato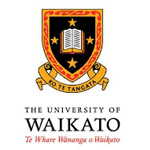 The University of Waikato in Hamilton has several qualifications that international students can start online from November. These include:
Bachelor of Business
Graduate Certificate in Project Management
Postgraduate Certificate in Information Technology (leading to Master of Information Technology)
Master of Digital Business
Master of Business and Management
Master of Management in Marketing
Master of Management in Supply Chain Management
They will also apply a 20% bursary on their online fees, for all students who enrol in either 2020 or 2021.
Western Institute of Technology (WITT)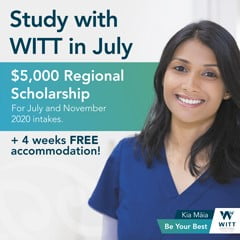 The Western Institute of Technology at Taranaki (WITT) has several courses starting mid-November. They also have a $5,000 scholarship available and up to 4 weeks free accommodation. If you are in New Zealand and thinking to study, the following courses are available:
Bachelors of Applied Management (Level 7 - cross credits available for the Diploma students)
Bachelors of Nursing (Level 7 – cross credits available)
National Diploma in Engineering (Civil, Mechanical)
Graduate Diploma in Operations & Production Management
Graduate Diploma in Project Management
Graduate Diploma in Highway Engineering (offered at Hamilton campus – falls in LTSSL and the spouse may apply for the dependent work visa)
Contact us if you are interested in any of these courses.
Lincoln University
Lincoln University is running a series of online 'taster' classes for their English for Academic Purposes (EAP) online course. This programme allows you to meet their English language requirement for degree study from home and go straight into their undergraduate or postgraduate study later in 2021. Register by 25 September for an EAP 'taster' class delivered via zoom on 29 September 2020, 4pm – 5pm New Zealand Time.
---
2021 programmes
With still relative uncertainty around New Zealand borders reopening for international students, several education providers allow international students to commence classes online (either full time or part time), and complete their qualification in New Zealand on an international student visa, once the borders have reopened.
AUT
Our partner Auckland University of Technology has several options available for online tuition starting in 2020 or 2021:
Massey University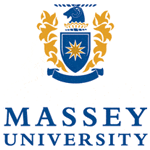 Our new partner Massey University also has a very wide range of programmes available partly or wholly online.
If studying online temporarily or as an end goal, is not an option for you we would be happy to assist with your enrolment for the July 2021 intake.