A New Zealand recruitment company is seeking 8 stainless steel welders.
Stainless steel welder jobs
There are 8 roles to fill, in Christchurch, Nelson, and Wellington. The Christchurch and Nelson roles will be workshop based whilst the Wellington roles will require field work (vehicle provided).
You will need to have prior experience in stainless steel fabrication and welding. You will need to be able to weld precisely and to fine tolerances – very thin sheets and airtight joints. However, applicants with any lengths of stainless steel experience are welcome and will be rewarded accordingly.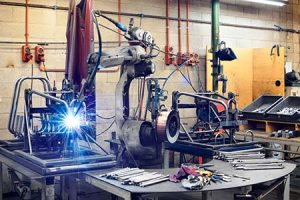 The requirements are as follows:
Experienced in sheet metal fabrication (mostly TIG with some structural)
Experienced in stainless steel
Able to interpret drawings
Mechanical aptitude with basic machinery/tools
Able to work as a team and interact with customers
Driving licence
Proven experience working autonomously on site
Strong Health and Safety focus
Some positions also require to be NZ qualified Trade Engineer (equivalence) or a current NZ Welding certificate (equivalence)
Feel free to take our assessment below. We will assess your eligibility and pass on your CV to the recruiter.