Let's keep you all up to date on what has been happening and what the current status is at the New Zealand border.
---
General Update
As we return to work after a well-deserve rest over Christmas, we are keeping very busy, processing work visas for many health professionals and partnership visas for Kiwis relocating to New Zealand with their overseas partner. The job market in New Zealand also remain very active, with many of our onshore clients securing new jobs or changing employers.
---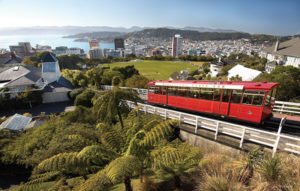 The Government's stance on reopening borders
Prime Minister Jacinda Ardern has announced that "we can expect our borders to be impacted for much of this year".
However, as most industries continue to struggle to find skilled staff, it is possible we will see new sets of exemptions come into place over time, as the Government balances the risk of COVID spread and the needs of our economy.
---
Approved classes of workers (January 2021)
Beside partnership-based applications, here is a summary of the criteria to qualify for a border exemption as a worker:
Returning workers
You must have retained the job you had when you left New Zealand, which means:

that you must have been employed in a job at the time you left New Zealand
that your job must be consistent with the conditions of your visa
that you have maintained your employment relationship continuously since you have left New Zealand.

If you have resigned or were made redundant you cannot return under this category, even if your employer is able to re-hire you. It is critical that you have retained your job and kept in contact with your NZ employer throughout.

you must also have lived in New Zealand for more than 2 years before leaving, or between 1 and 2 years.If you lived in New Zealand for 1 to 2 years you must also have:

had 1 or more dependent children with them in New Zealand for at least 6 months of that 12-month period;
have parents or adult siblings who are currently in, and who are ordinarily resident in, New Zealand; or
submitted their application for their current resident visa by 10 August 2020.

To qualify as having lived in New Zealand, you must have been in New Zealand for at least 273 days (9 months) of each 12-month period before the date of their departure.
Critical health workers (and their family)
registered health practitioners
internationally qualified nurses who:

are invited to come to New Zealand by the Nursing Council of New Zealand, and
are enrolled in a Competence Assessment Programme which starts on 31 March 2021 or earlier

a qualified worker that installs, operates or maintains medical equipment
paramedics and ambulance workers (including air and road)
technical and support staff working in:

theatre
laboratory
radiology
pharmacy services
cardiology blood service
nuclear medicine
oncology
haematology
pathology
hyperbaric medicine
mortuary
research staff

workers delivering mental health and addictions services, aged care, respite, home care and support, child health, palliative and hospice care, forensic health, and disability support.
Contact us if you are a health worker and we will put you in touch with our partner recruiters.
'Other' critical workers
for short term roles (under 6 months), a worker qualifies if:

they have unique experience and technical or specialist skills that are not readily obtainable in New Zealand, or
they are undertaking a time-critical role for:

the delivery of an approved major infrastructure project, or a government approved event or a major government-approved programme
an approved government-to-government agreement
work that brings significant wider benefit to the national or regional economy.

for long term roles, a worker qualifies if:

they meet one of the short-term criteria, AND

they earn at least twice the median salary (currently NZD $106,080 a year), or
they have a role that is essential for the completion or continuation of a science programme under a government funded or partially government-funded contract, including research and development exchanges and partnerships, and has the support of the Science, Innovation and International Branch at MBIE to travel to New Zealand to carry out their work, or
they are undertaking a role that is essential for the delivery or execution of:

major government-approved programme, or
approved major infrastructure project.
Seasonal workers
The government has released a quota for certain occupations relating to horticulture/viticulture/fishing, from certain countries.
---
New timeframe for processing border exemptions
Just before Christmas, the timeframe for processing border exemptions was 2 days, with 'other' critical workers taking up to 2 weeks. These indicative timeframes have been extended to 5 days, due to the high volume of requests.
If you believe you meet the criteria for a border exemption request, do not delay, contact us so we can put an application in at the earliest possible opportunity.
---
Managed Isolation and Quarantine
As of January 2021, the requirements remain the same: all travellers arriving in New Zealand are subject to a 14 quarantine. Fees vary depending on your status, and the wait list time to secure a space for isolation is approximately 3 months.
---
Covid19 test required
From 25 January 2021, a negative COVID-19 test result is required for most travellers to New Zealand. The only exceptions are for travellers arriving from:
Antarctica

Australia

Cook Islands

Federated States of Micronesia

Fiji

Kiribati

Marshall Islands

Nauru

New Caledonia

Niue

Palau

Samoa

Solomon Islands

Tokelau

Tonga

Tuvalu

Vanuatu

Wallis and Futuna.
We at New Zealand Shores all hope that you have a great weekend and please get in contact with us if you have any questions.
Take care,
Fabien