Let's keep you all up to date on what has been happening and what the current status is at the New Zealand border.
---
General Update
The 1st of December means the first day of summer for New Zealand and we are certainly looking forward to some warmer weather. We currently have 70 cases of Covid in New Zealand with 67 of those coming from overseas and being managed in quarantine.
We have no community spread and we are enjoying life at level 1 (life as per usual).
---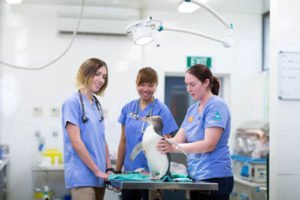 Approved classes of workers
Immigration NZ announced last week that the below occupations are considered as approved classes of workers. Employers may request entry approval for critical workers in the some classes.
60 Shearers
Up to 570 deepwater fishing crew
Up to 210 Mobile plant operators
Up to 30 Veterinarians
We see this as a positive move by the government to start to allow more skilled workers in to New Zealand. We hope to see this trend continue in to 2021 with more workers added to these lists.
---
Update to Queenstown's lists of occupations in short supply
Immigration New Zealand uses Ministry of Social Development (MSD) undersupply and oversupply lists to determine if New Zealanders are available to fill certain roles in some regions. This verification is referred to as a labour market test, and is meant under the Essential Skills Work visa category to ensure that no New Zealanders are available to fill the role, before a foreign national can be offered the position and apply for a work visa on that basis.
From 1 December, certain hospitality and tourism occupations will be added to the Queenstown area undersupply list. This area includes Queenstown, Arrowtown, Wanaka, Kingston, Glenorchy, Hawea and Wakatipu. This will allow more employers to support a work visa application for roles paid below the median wage.
The following occupations will be added to the undersupply list for the area covered by the Queenstown Lakes District Council: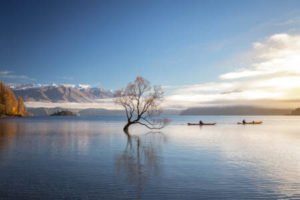 351311 - Executive Chef, Head Chefs, Sous Chefs, Chef de Partie, Commis Chef
351411 - Cook
431111/ 431511 - Restaurant supervisor
431511 - Waiter
431111 - Bartender
431112 - Barista
851299 - Butchery assistant
851211 - Bakery assistant
851299 - Food trades assistant
851111 - Fast food cook
851311 - Kitchen hand
431411 - Concierge
542113 - Hotel or Motel Receptionist
811211 - Cleaner
431912 - Porter
811511 - Laundry Attendant
811411 - Housekeeper
452299 - Outdoor Adventure Guide
452217 - Raft Guides
452214 - Canyon Guide
451412 - Tour Guide
---
New Zealand to become Carbon Neutral by 2025
In a bid to set New Zealand on a greener path, the New Zealand government has announced a Climate Emergency to help achieve the government sector and public sector to become carbon neutral by 2025. We see this as a commitment to our slogan of 100% Pure and the aim is to limit the impact of climate change in New Zealand.
---
Covid19 Vaccine News
The UK has been the first country in the world to approve the Pfizer Covid19 vaccine for large scale use with vaccinations expected to start rolling out as early as next week. Here in New Zealand, Jacinda Ardern has said the timetable for the vaccination to be released in New Zealand is looking to be potentially in March 2021 with select groups offered immunisation first – namely health care workers, the elderly and the vulnerable. New Zealand has signed agreements with Pfizer and Hanssen.
---
Cook Island Travel Bubble
Last month, the New Zealand government sent officials to the Cook islands to investigate a travel bubble between our island nations. However, whilst the government has advised that there won't be a bubble before Christmas, they have advised that a timeline will be made public before Christmas.
Just a friendly reminder – the New Zealand Shores office will be closing at 5pm on the 23rd of December and reopening on the 11th of January.
We at New Zealand Shores all hope that you have a great weekend and please get in contact with us if you have any questions.
Take care,
Charlotte