Let's keep you all up to date on what has been happening and what the current status is at the New Zealand border.
---
General Update
New Zealand remains at Level 1, with 60 active cases of Covid-19. There is no major community outbreak evident in the country.
---
Critical health worker entry deadline extended
New Zealand's border restrictions remain in place for most travellers apart from New Zealand citizens and residents, and people who have been granted an exception to travel here, such as critical health workers.
The border exception for health workers has now been extended to 31 March 2021. This means that current, or new health or disability workers in a role needed to deliver critical services in New Zealand, can now have a start date up to 31 March 2021.
---
Australian citizens with NZ partners
Australian citizens who are offshore wanting to join their Kiwi partner in NZ can be granted a resident visa from offshore and enter the country on that (as opposed to getting a Critical purpose visitor visa).
They will get 12 months to enter NZ, and as it's single entry, they should still do a Variation of Travel Conditions if they don't want to lose their NZ resident status upon departing again.
---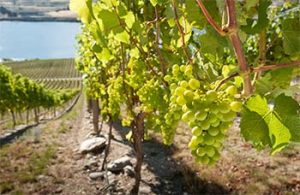 NZ Government to let in 2000 fruit pickers from Pacific countries
Two thousand workers from the Pacific will come to New Zealand early next year to pick fruit for the horticulture and wine industries. Their arrival is hoped to cover a huge hole in the labour force and avert what many growers have been calling a crisis.
Employers will have to pay the workers a living wage of $22.10 an hour, pay them 30 hours' a week while they're in managed isolation for 14 days, and cover their isolation costs - estimated at $4,472 a worker.
---
Exemption to join someone in managed isolation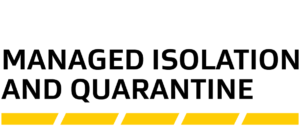 You can apply through the exemptions process to enter a managed isolation facility to join a child or to support someone in isolation.
You can apply:
• to join a child under 18 in managed isolation or quarantine, or
• to join someone in managed isolation so you can support their health and wellbeing.
Applying to join a child under 18 in managed isolation
If you are the parent or legal guardian, you are required to provide evidence that you are the parent or legal guardian of the child you are applying to join. This may be a birth certificate or any other appropriate evidence that certifies you are the parent or legal guardian.
If you are not the parent or legal guardian, please provide an explanation of why you need to join this person in isolation. You may need to provide a signed letter from the parent or legal guardian authorising you to join the child.
Applying to support someone in managed isolation with health and wellbeing needs
You will need a letter from a health practitioner confirming that the person in isolation requires support for their health and wellbeing. Give us enough information about their condition and why they need support.
Complete an online application form
Apply online to join a person in managed isolation https://exemptions.miq.govt.nz/
---
Christmas and New Year Timings
New Zealand Shores office will close on 23 December at 5pm, and reopen on Monday 11 January 2021. Only visa approvals or matters relating to border exemption approvals will be addressed during the break. If your enquiry relates to any of these, please contact [email protected]
We at New Zealand Shores all hope that you have a great weekend and please get in contact with us if you have any questions.
Take care,
Eddie