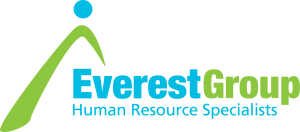 Our recruitment partner Everest Group is actively looking for Refrigeration & Air Conditioning engineers to fill roles in Hamilton.
A great opportunity for a motivated tradesperson in a rapidly growing city.
Installation:
Installing climate control systems. Knowledge of all components of these systems including programmable control systems, read drawings, electrical and electronic schematics, understand compliance standards, local building codes and apply welding and soldering skills.
Repair and Upgrade:
Diagnose problems, make repairs, replace parts and run tests to ensure system is working properly following repairs. Upgrade systems to comply with new rules or improved equipment.
Maintain Existing Refrigeration Systems:
Perform preventative maintenance; follow a checklist of parts and operations that need to be tested during routine inspections of existing equipment such as; compressors, condensers, electrical connections and motor operations.
Build and Equip Cool Stores:
Assemble and equip cool stores to drawing and specification.
Skills Required
Successful refrigeration and air conditioning engineers must have strong analytical, problem solving and organisational skills. They need the ability to work both independently and in teams as needed. Good maths, communication and computer skills are essential. They require good physical condition as the job requires they lift and carry equipment and stand, kneel or stoop for long periods of time. They must have the following…
Core skills:
Understand the operation of commercial and residential refrigeration systems.
Diagnose malfunctions and defects in equipment.
Read drawings and electrical and electronic schematics.
Have basic electrical certification and understand plumbing concepts.
Knowledge of basic construction methods.
Operating tools, gauges and other test equipment for refrigeration systems.
In addition to these core trade skills we need;
An uncompromising work standard and ethic.
A strong commitment to work place safety, hazard identification and risk mitigation.
An enthusiastic attitude with strong commitment to customer satisfaction, quality and service excellence.
A professional manner and flexible approach to fit the culture of the business.
Accountability and ownership of all the works performed on behalf of the business.
Have full, clean NZ drivers licence and NZ residency.
Salary Range
$26-$35 per hour, depending on qualification and experience level ($55k - $82k max)
up to 45 hours per week normal
Time & half additional hours or weekend
On call allowance of $100 per week if scheduled on call.
Weekend work by negotiation.
Vehicle, phone and uniform