Update 10 February 2021
Are you currently in New Zealand on a Visitor Visa? You may qualify for an automated extension and/or be allowed to stay another 2 to 6 months.
The 2-months automatic extension is automatic and there is no fee.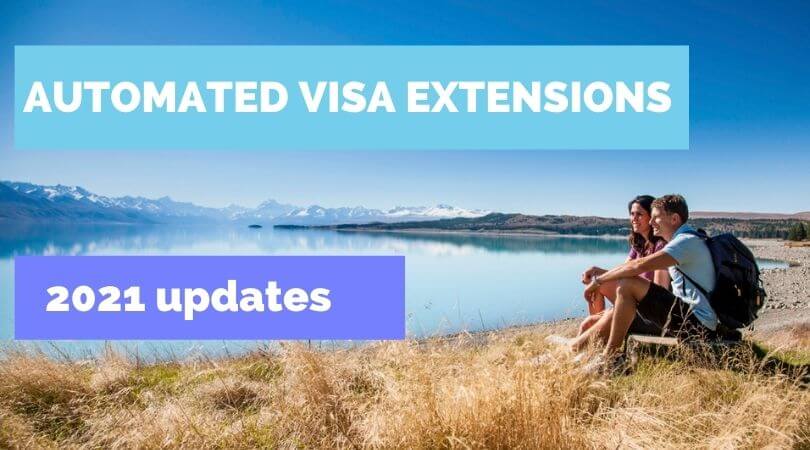 A 2-months automated extension for Visitor Visas
Immigration New Zealand has just announced another round of automated extensions for Visitor Visa holders who are currently onshore. You will qualify for a two months extension if:
you were in New Zealand on 19 February 2021, and
your current temporary visitor visa expires between 19 February 2021 and 31 March 2021 inclusive.
The extension does not apply to COVID-19 short term visitor visas.
Note that the new expiry dates will be available on the Visa Verification Service only after 5 March. If you wish to remain in New Zealand beyond that 2-months extension, you will need to apply for another visa before your visa expires.
Maximum stay rule waived
Immigration New Zealand is also temporarily waiving the rule where visitor visa holders can only be in New Zealand for nine months out of an eighteen month period. You will need to apply for a new Visitor Visa before the end of June and may be granted another visitor visa of up to six months if all other requirements for a visitor visa are met.