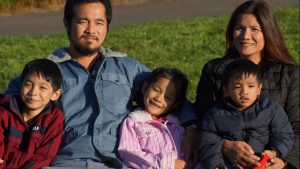 A particularly touching story of a migrant couple from the Philippines and how their hard-working attitude enabled them to bring their 3 children over and live in New Zealand with a resident visa.
The Christchurch rebuild has created many job opportunities in various trades.
Read out more about this particular experience of moving to New Zealand, browse our "Life in NZ" pages, or sign up to our free Kiwi Essentials New Zealand guide. Or contact us to find out how we can help with New Zealand VISAs, job placements, moving your belongings, or paperwork.