Meet our team!
Our Immigration Advisers are all licensed by the Immigration Advisers Authority (IAA) and work by the IAA Code of Conduct and the Immigration Advisers' competency standards. With years of practical and professional experience, you can be assured they will handle your visa application in the best possible way.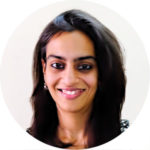 SHRADHA PURI
Quality & Skills Analyst
After obtaining her Master's Degree in Economics from Delhi School of Economics, Shradha joined Immigration New Zealand, New Delhi. She spent over 4 years with Immigration New Zealand which equipped her with in-depth knowledge of Immigration procedures, instructions and nuances of assessing an application. She has also been actively involved in staff training and process improvement.
Shradha became a part of New Zealand Shores in October 2018 and has been supporting our whole team of Licensed Immigration Advisers.
Her core value and strength lie in her ability to empathise and practice compassion under all circumstances. She is an avid reader and devours in philosophical books and discussions. She finds her solace in Hindi and Urdu poetry. She is also a passionate runner and yoga practitioner.
Get your free eligibility assessment
We are serious about privacy.
The information you provide is secure and is only used to assess your enquiry.