Meet our team!
Our Immigration Advisers are all licensed by the Immigration Advisers Authority (IAA) and work by the IAA Code of Conduct and the Immigration Advisers' competency standards. With years of practical and professional experience, you can be assured they will handle your visa application in the best possible way.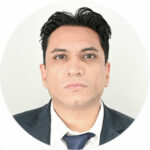 SANJEEV SINGH
Licensed Immigration Adviser
Based in our Ballito office in South Africa, Sanj handles visa applications for New Zealand. He was the first graduate from Africa to obtain the NZ Graduate Diploma in Immigration Advice in 2013, and later served on the Steering Committee to help redesign the NZ immigration advice qualification into its current format. He has an Hons. Degree in Industrial Psychology and has been working in the immigration instrustry since 2011.
Sanj enjoys travelling and he has been to 23 countries and visited all the major continents. He is also no stranger to migrating, having migrated to the United Kingdom once upon a time and lived there for 5 years. He cites New Zealand, Peru and Canada as his three favourite countries.
Get your free eligibility assessment
We are serious about privacy.
The information you provide is secure and is only used to assess your enquiry.