Meet our team!
Our Immigration Advisers are all licensed by the Immigration Advisers Authority (IAA) and work by the IAA Code of Conduct and the Immigration Advisers' competency standards. With years of practical and professional experience, you can be assured they will handle your visa application in the best possible way.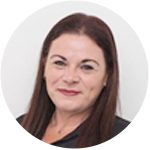 RACHEL ANN KAY THORNTON
Licensed Immigration Adviser
Rachel is part of our team of immigration advisers in Hamilton. Rachel comes with over 9 years working for Immigration New Zealand as a Senior Immigration Officer so has in-depth knowledge of the whole process, along with a further 5 years working in the Professional Immigration Consulting industry. Rachel has completed her Graduate Diploma in New Zealand Immigration and holds a full IAA Licence.
Rachel was born & raised in Auckland and has lived most of her adult life in Hamilton. She recently moved down to Nelson, and she joined our friendly team in New Zealand Shores' South Island office. In her spare time she enjoys being creative with a passion for Art and Design.
Get your free eligibility assessment
We are serious about privacy.
The information you provide is secure and is only used to assess your enquiry.