Meet our team!
Our Immigration Advisers are all licensed by the Immigration Advisers Authority (IAA) and work by the IAA Code of Conduct and the Immigration Advisers' competency standards. With years of practical and professional experience, you can be assured they will handle your visa application in the best possible way.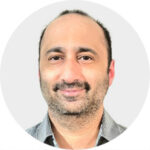 MANMEET SINGH GROVER
Licensed Immigration Adviser
Manmeet is based in our South Island office, in Nelson. With a Master's Degree in Operations Management, he started his career in the aviation industry with one of the leading airlines in India as ground staff and later on became a cabin crew.
Manmeet then joined Immigration New Zealand as an immigration officer and worked in INZ for around five years, gaining experience in processing various types of visa applications and later becoming part of the Risk and Verification team.
He moved to New Zealand in 2018, and thereafter obtained his Immigration Adviser Licence. Manmeet likes interacting with people from different parts of the world and using his skills and experience to ensure clients are provided with accurate and correct immigration advice.
In his spare time, he likes to listen to music, go to the gym, travel and explore new places.
Get your free eligibility assessment
We are serious about privacy.
The information you provide is secure and is only used to assess your enquiry.