Meet our team!
Our Immigration Advisers are all licensed by the Immigration Advisers Authority (IAA) and work by the IAA Code of Conduct and the Immigration Advisers' competency standards. With years of practical and professional experience, you can be assured they will handle your visa application in the best possible way.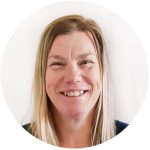 JULIA COOKE
Licensed Immigration Adviser
Julia is part of our team of immigration consultants at New Zealand Shores immigration office in Nelson. She moved to New Zealand in 2007 from the UK and has been an immigration adviser since 2008. She has just become a New Zealand citizen along with her family and is proud to call herself a Kiwi! Having been through the migration process she understands the journey from both a client and an immigration perspective and loves helping others achieve the same goal.
Since living in New Zealand she has embraced the outdoors and takes full advantage of the region to do mountain biking or kayaking.
Get your free eligibility assessment
We are serious about privacy.
The information you provide is secure and is only used to assess your enquiry.