Meet our team!
Our Immigration Advisers are all licensed by the Immigration Advisers Authority (IAA) and work by the IAA Code of Conduct and the Immigration Advisers' competency standards. With years of practical and professional experience, you can be assured they will handle your visa application in the best possible way.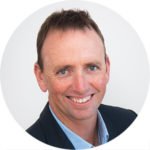 GRANT COOMBES
Business Development Manager
Grant is part of the team at New Zealand Shores immigration office in Hamilton. He brings a wealth of business growth experience over a wide range of industry and governance roles. Having grown his start-up dairy business into a large multi-farm operation, he has applied these skills to lead a number of start-up businesses to success. He works closely with businesses as they look to establish a first Board or work to get the best out of their governance team.
Grant has strong coaching skills and is adept at directing people, extracting information, solving problems and finding resolutions. Grant's governance experience encompasses the agri-sector, workplace safety and wellbeing, governance and tertiary accommodation.
Based in North Waikato, Grant and Kyly have four grown children, Grant is actively involved in the community through his role on the board of Rural Support Trust and involvement with his local sports clubs.
Get your free eligibility assessment
We are serious about privacy.
The information you provide is secure and is only used to assess your enquiry.