Meet our team!
Our Immigration Advisers are all licensed by the Immigration Advisers Authority (IAA) and work by the IAA Code of Conduct and the Immigration Advisers' competency standards. With years of practical and professional experience, you can be assured they will handle your visa application in the best possible way.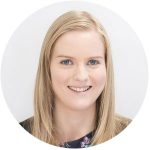 CHARLOTTE STOCKMAN
Licensed Immigration Adviser
Charlotte is a fully-licensed immigration adviser and part of the New Zealand Shores team since 2014. She works with our team of consultants in the New Zealand Shores immigration Hamilton office.
Charlotte graduated from the University of Waikato with a Bachelor of Communication Studies and also holds a Graduate Certificate in New Zealand Immigration Advice. She takes immense pride and satisfaction in helping her clients realise their migration dreams.
She loves travelling within New Zealand and overseas. Charlotte is an avid runner and hiker and loves spending time outdoors in our beautiful country.
Get your free eligibility assessment
We are serious about privacy.
The information you provide is secure and is only used to assess your enquiry.