Meet our team!
Our Immigration Advisers are all licensed by the Immigration Advisers Authority (IAA) and work by the IAA Code of Conduct and the Immigration Advisers' competency standards. With years of practical and professional experience, you can be assured they will handle your visa application in the best possible way.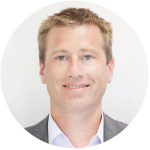 ALLAN CROME
Director and Licensed Immigration Adviser
Allan has been working within Immigration since 2009 and is a fully-licensed NZ immigration adviser. Prior to this he worked in the field of Information Technology specialising in IT process consultancy and Project Management. He has a double degree at Auckland University in Commerce and Science along with a Graduate Certificate in New Zealand Immigration Advice.
He is a well accustomed traveller, living in the UK for four years, along with extensive travelling across 4/5 continents following his passion for surfing.   Allan has a great appreciation for the relaxed New Zealand lifestyle and aims to adopt this within his outlook on life.  Sporting wise, Allan has a love of the ocean and goes fishing, diving and surfing at every opportunity. Allan has also represented New Zealand in the international squash arena for a number of years.
Allan is based out of the New Zealand Shores immigration office in Hamilton.
Get your free eligibility assessment
We are serious about privacy.
The information you provide is secure and is only used to assess your enquiry.