Meet our team!
Our NZ Immigration Advisers are all licensed by the Immigration Advisers Authority (IAA) and work by the IAA Code of Conduct and the Immigration Advisers' competency standards. With years of practical and professional experience, you can be assured they will handle your visa application in the best possible way.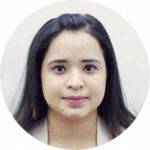 Aarati (RT) Giri
Licensed Immigration Adviser
Aarati, originally from Nepal, began her journey to New Zealand as a Student in 2016. After working in the immigration industry and assisting migrants for 3 years, she peaked her interest in becoming a licensed immigration adviser and pursued the Graduate Diploma in Immigration Advice.
Being a migrant herself and having gone through the entire migration process, she readily understands the clients that come to her. She enthusiastically approaches work with an unmatched desire to help everyone in whatever way she can.
Outside of work, Aarti is often found revitalising her energy through exploring new places, learning new skills and working out in the gym.
She enjoys overcoming challenges in her work.
Get your free eligibility assessment
We are serious about privacy.
The information you provide is secure and is only used to assess your enquiry.