As you will be aware with all the recent Immigration announcements, change is coming within the temporary work visa space. This could potentially affect your business if you are a NZ employer, or your staff on temporary work visas.
6 current work visa streams will be replaced with the new Accredited Employer Work Visa (AEWV), this replaces Essential skills, Approval in principle, Talent: Accredited employer, long term skill shortage, silver fern work visas. The new visa will take effect on the 1st of November 2021.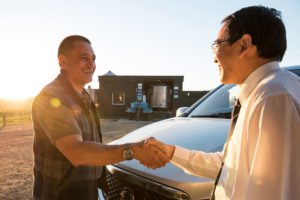 Essentially, to apply or renew one of the above visas, as of the 1st of November, your employer will need to hold accreditation for you to apply for an AEWV.
We do strongly advise that if your visa expires this year, or early next year, to re-apply for a new work visa so you can apply under the current policy.
Work to residence as you currently know it, will cease from the 31st of October 2021, however if you currently hold a work to residence work visa, the changes will not affect your eligibility for residence under the Residence from Work category.
What we know:
This won't affect those on partner or dependent chidl student visas, (family visas)
If you renew your visa earlier than expected, you don't have to renew the whole family at the same time, you can wait till closer to their expiry dates (keeping in mind the expiry of their police clearance and/or medicals)
The changes are to streamline the work visa category and put the onus on employers to adequately show continuous testing of the labour market and that the employer is compliant with all required laws in New Zealand, thus mitigating risks with migrant exploitation
Work to residence category as we know it will cease, however workers on the new AEWV paid twice the median wage will have a defacto option to apply for residence after 2 years working in New Zealand. This pathway is over and above the option to apply under the Skilled Migrant category, which is not affected by the changes.
The stand-down period for low skill visas holds will remain in place
The medium wages for temporary work visa's increases from $25.50 per hour to $27 per hour from 19th July 2021 onwards. Your job offer will need to be paid at $27 per hour or greater to be considered for a 3-year work visa, less than $27 will be assessed for a 12 month work visa.
What we don't know:
Cost of new visa
Processing time frames
Finer details surrounding the Immigration instructions which should be confirmed by the Immigration Minister in the coming weeks
What sector agreements will be in place at the time and what impact they will have on the AEWV
Summary of what you need to know
November 1st 2021: 6 temporary work visas will be replaced by the Accredited Employer Work Visa (AEWV).
Your potential/current employer will only need to complete the employer accreditation and job check before they offer a job on and after 1st November 2021
If you have a current temporary work visa you will not be affected as long as you are meeting your visa conditions and your visa remains valid.
If you have a Residence from Work visa application underway (requiring a further Work to Residence visa to be granted residence), you will be able to continue this process if you remain with your employer.
If you hold a partnership, student or working holiday visa, the changes do not affect
In any doubt, you and/or your employer is welcome to contact us here at New Zealand Shores.