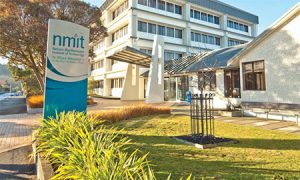 Did you know? Zealand Shores is an agent for a diverse array of Education Providers, including Nelson Marlborough Institute of Technology. Let's take a look at their new Master's in Applied Management (MAM) or take our eligibility assessment now.
NMIT offers open entry for holders of a degree in any subject area which is very unique.
This Master's degree is 18 months duration, 180 credits, and has three distinct parts:
Part 1: Graduate Certificate in Applied Management 60 Credits/4 courses/Level 8
Courses
Contemporary Issues in Management
Design Thinking and Innovative Entrepreneurship
Managing in a Digital World
Leadership and Managing Talent
Part 2: Graduate Diploma in Applied Management 60 credits/Level 8
Courses: You choose courses from options (all 15 credits therefore need 4 courses) including:
Finance for Managers
Agile Management
Maori Management and Leadership
Sustainability and Stakeholder Engagement
Risk Management and Decision Making
Special Topic
Perspectives on International Trade
International Strategic Management
Managing in a Globalised World
International Business Project
International Financial Management
IT Project Management
Global Logistics and Supply Chain Management
Storage and Warehouse Techniques
Transportation, Distribution and Network Management
Strategic Procurement and Inventory Management
Performance Measurement and Process Outsourcing
Work based Project (study whilst in work)
Educational Change Management plus
Two Aquaculture courses worth 30 credits each
Part 3: Master's in Applied Management
Courses: You must complete 60 credits at level 9. Suggested pathway is
Advanced Research Methods Level 9 15 credits
Research Proposal Level 9 15 credits
Research Project Level 9 30 credits.
The three parts together produce an 18 month, 180 credit Master's degree with a very high level of flexibility.
NMIT has the highest rating with the New Zealand Qualifications Authority – Category 1- and has over 100 years' experience educating students to the highest possible levels.
I have attached an application form for your convenience. If you have any questions please don't hesitate to contact me.
Talk to our student specialist now and find out how we can help with your enrolment and visa process and see all the course details on NMIT's website.