Lincoln University is offering a fast-track professional ICT Masters this November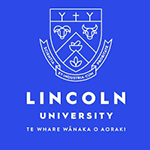 This Master of Applied Computing is a 12 months taught master programme with no research component if you start in November 2020. If you start in February or July intake, then it will take 18 months to complete, allowing a break over the summer.
No IT background required!
A key advantage of this programme is that you do not need an IT background. The programme is designed to enable students to make the transition into an information and computer technology role and to join the tech sector. This course is focused around the development of full-stack web applications. It includes learning to program in Python and also use HTML, CSS and Javascript to develop the front end (customer-facing) aspects of the web app. We look at relational databases for data storage as part of this course also.
This course is focused around the development of full-stack web applications
In your final semester, you will work on an individual industry project in the industry with an industry mentor/supervisor for about 300 hours. This work experience is designed to help you to get job-ready.  Lincoln University works with a range of companies.
Next intakes
9 November 2020 (12 months to complete)
22 February 2021 (18 months to complete)
19 July 2021 (18 months to complete)
Entry requirements
A bachelor degree with a B average in the final year in any background/major
IELTS 6.5 (no band under 6.0)
If you do not meet the standard academic entry requirements, we may consider your relevant IT related work experience
CV
Fees and scholarship
The programme fee is $45,000 NZD for 2020, and $46,800 NZD for 2021.  If you get a B+ average in the final year of the bachelor degree, you will receive a $7000 NZD scholarship off the fees.
Online study option
The material is delivered in an online manner in the first semester, with support available face to face, both online and in person.
Post-study work rights
If you study in New Zealand for at least 30 weeks, then upon completion of this qualification you may seek a 3-year post-study open work visa.