The New Zealand Government is implementing short-term changes to enable temporary visa holders to remain in New Zealand lawfully.
Why these measures?
These temporary measures are meant to mitigate the impact that COVID-19 has had on migrants and New Zealand business.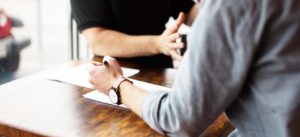 Extension for work visa holders
Effective 10 July 2020
Employer-assisted work visa holders whose visas expire from 10 July to 31 December 2020 (inclusive) will be automatically extended by 6 months from their expiry date. This applies to:
Essential Skills work visas
Work to Residence work visas
Special and Skilled work visas for China, Indonesia, South Korea, Philippines and Vietnam
Special category work visas for Japanese Interpreters and Thai Chefs
Work visas granted under section 61 of the Immigration Act 2009 that specify an employer
Anyone who has seen their work visa automatically extended to 25 September 2020 already can also benefit from this extension.
All other conditions on your visa should remain the same.
If your family members (partner and children) have a visa based on their relationship with you, their visas will not be automatically extended and they will need to make an application for a further visa.
Stand down period for low-skilled work visa holders postponed
Effective 10 July 2020
Immigration New Zealand has decided to delay the introduction of the 12 months stand down period for any low-skilled work visa holder that has had their visa auto-extended. If you are subject to this 12 months stand down period between August and December 2020, you may stay in employment for an additional 6 months.
Duration of low-skilled work visas
Effective 10 July 2020
Skill level 4/5 work visas under Essential Skills instructions are deemed low-skilled in immigration instructions and may only be granted for a maximum duration of 12 months, renewable twice before a stand-down period applies.
A change in policy applies from 10 July 2020 that reduces the duration of each visa to 6 months (instead of 12). This change is meant to provide more flexibility with regards to fluctuations in the labour market and ensure that New Zealanders are prioritised for jobs.
Upcoming change in ANZSCO
Effective 27 July 2020
The Australian New Zealand Standard Classification of Occupation used by Immigration New Zealand to determine the skill level of an occupation will no longer be used for temporary work visa applications from the end of the month. Instead, starting 27 July, a remuneration threshold will apply, along with a change in processes: jobs paid below $25.50/hour will need to include a Skills Match Report (SMR) from the Ministry of Social Development (MSD). The duration of the visa will be directly related to the salary offered