Join us for a 1-hour webinar on 29 March, 9am NZST* to find out more about migration opportunities for health professionals.
Did you know? "Critical Purpose" Workers are exempt from the current border restrictions in NZ
*MONDAY 29 MARCH 9am NZ
*SUNDAY 28 March 9pm UK
*SUNDAY 28 March 10pm RSA
NOTE: this webinar will be recorded and the video sent to all registrants, in case the live sessions occurs at an unfriendly hour in your timezone.
Are you a health professional looking for a change? New opportunities? New Zealand wants you and our borders remain open to health professionals despite the current COVID restrictions. Prudence Thomson from Accent Health Recruitment will discuss employment opportunities in New Zealand, registration requirements, and how they can assist you to secure a role. Licensed Immigration Adviser Charlotte Natusch Stockman from New Zealand Shores will go through the immigration and visa process.
We will cover the following:
Relocation process
Job search
Interview techniques
CV preparation (includes a CV template for NZ health professionals)
the immigration/visa process by New Zealand Shores (includes a full eligibility assessment and report by New Zealand Shores)
---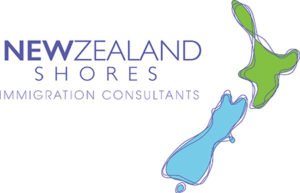 Currently recruiting for:
Physiotherapist
Medical Diagnostic Radiographer
Medical Radiation Therapist
Nuclear Medicine Technologist
Sonographer
Dental Specialist
Dentist
Occupational Therapist
Speech Pathologist (Aus) / Speech Language Therapist (NZ)
General Practitioner
Resident Medical Officer
Anaesthetist
Specialist Physician (General Medicine)
Cardiologist
Clinical Haematologist
Medical Oncologist
Endocrinologist
Gastroenterologist
Intensive Care Specialist
Neurologist
Paediatrician
Renal Medicine Specialist
Rheumatologist
Thoracic Medicine Specialist
Specialist Physicians nec
Psychiatrist
Surgeon (General)
Cardiothoracic Surgeon
Neurosurgeon
Orthopaedic Surgeon
Otorhinolaryngologist
Paediatric Surgeon
Dermatologist
Emergency Medicine Specialist
Obstetrician and Gynaecologist
Ophthalmologist
Pathologist
Diagnostic and Interventional Radiologist
Radiation Oncologist
Plastic and Reconstructive Surgeon
Urologist
Vascular Surgeon
Midwife
Nurse Manager
Nurse Practitioner
Registered Nurse (Aged Care)
Registered Nurse (Child and Family Health)
Registered Nurse (Community Health)
Registered Nurse (Critical Care and Emergency)
Registered Nurse (Developmental Disability)
Registered Nurse (Disability and Rehabilitation)
Registered Nurse (Medical)
Registered Nurse (Medical Practice)
Registered Nurse (Mental Health)
Registered Nurse (Perioperative)
Registered Nurse (Surgical)
Registered Nurse (Paediatrics)
Registered Nurses nec
Anaesthetic Technician
Operating Theatre Technician