A Targeted Training and Apprenticeship Fund (TTAF; also known as free trades training) is available to support learners to undertake vocational education and training without fees. Some temporary visa holders may qualify
What is the TTAF?
The Targeted Training and Apprenticeship Fund makes a range of training and apprenticeship programmes at sub-degree level free for learners. It is aimed to upskill New Zealanders and some temporary visa holders towards acquiring industry skills that are needed in targeted areas.
Who qualifies?
All New Zealand citizens and residents qualify, but you may also qualify as a temporary work visa holder if your employer supports your study plans.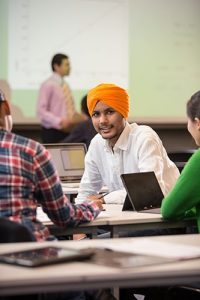 What courses are available?
All apprenticeships
Level 3-7 sub-degree programmes in targeted areas delivered by tertiary providers
Industry training, outside of apprenticeships, in targeted areas, such as

Primary industries, including agriculture, horticulture and viticulture, fisheries and forestry;
Construction, including building, plumbing, and civil engineering;
Community support, including youth work, care for elderly, counselling, and community health including mental health and addiction support;
Manufacturing and mechanical engineering and technology;
Electrical engineering;
Road transport (vehicle operations);
Conservation, including freshwater management, biodiversity and biosecurity training needs that support the Jobs for Nature initiative;
Information technology, including cybersecurity, technical support and web development; and
Expanded scope within community support, to specifically include enrolled nursing and cleaning (within community health), and programmes that train teacher aides and people learning to teach New Zealand Sign Language to others (within support for people with disabilities).
A full list of programmes is available here.