If you currently hold a visa, click here
Get in touch today to discuss your circumstances
Updated 14 July 2021
Are visas still being processed by Immigration New Zealand?
Yes. INZ is currently processing all categories of applications from onshore applicants, including residence applications. Only a small selection of offshore applications who meet the border restrictions exemption criteria may be processed, as well as certain residence-class applications.
We are preparing and lodging applications daily. Ensuring your visa applications are lodged with Immigration at earliest opportunity has several benefits:
Sooner in the queue means the sooner it will be allocated to an INZ case officer for a decision
Your visa will be subject to the immigration NZ rules at the time of visa lodgement. This protects against any future changes made by Immigration NZ
Note that certain categories have been suspended. This includes the ballot registrations for the Samoan Quota and Pacific Access Category, and the 19 capped working holiday scheme arrangements that were due to open in the next six months.
Selections for Expressions of Interest (EOI) in the Skilled Migrant Category (SMC) and the Parent Category have also been suspended indefinitely.
Families reunited
From 30th April 2021, split families can reunite under certain conditions. This includes partners and dependent children who held a visa before the borders but could not travel, families of Critical Health Workers, and families of other Critical Workers.
Travel Bubble
From 19th April 2021, quarantine-free travel between Australia and New Zealand will be available both ways, unless local restrictions apply in Australia at state level. This means people in Australia may apply for a visa that is suitable to their travel purpose.
To be eligible for quarantine-free travel, travellers must:
meet immigration requirements
have spent 14 days in either Australia or New Zealand
not had a positive COVID-19 test result, or, for those who tested positive, have written advice from a health practitioner declaring that they are no longer infectious
not be awaiting the results of a COVID-19 test.
Non New Zealand/Australian citizens or Permanent Residents will need to hold an appropriate visa, or an NZeTA.
My temporary visa is expiring soon, what can I do?
Onshore Working Holiday visa holders whose visa expire between 21 June and 31 December 2021 are extended for 6 months.
If your employer-assisted work visa expires from 1 January 2021 to 30 June 2021, it is automatically extended by 6 months from its expiry date. Visas held by your partner and dependent child(ren) will also be extended, in line with the principal applicant.
I am in New Zealand and have a job offer, can I apply for a work visa?
Yes. And if your current visa expires before the work visa is approved, you will be given an interim visa in the meantime to allow you to remain in New Zealand lawfully until a decision is made on the new application, or to a maximum of 6 months. Contact us for more information
I am outside of New Zealand and have a job offer, can I apply for a work visa?
There are certain cases for "critical workers" where you will be allowed to apply for a visa and travel. If you do not meet the exemption criteria, you may not be able to seek a work visa from offshore. See this page for details
Travel restrictions and self-isolation requirements
All arrivals into New Zealand must be screened for COVID-19 symptoms and follow a 2-week quarantine. These were adopted by the New Zealand Government as precautionary measures against the virus and are meant to limit its spread. Once in the country, recommendations are common-sense and revolve around limiting contact with other people, other than family members. The Government also requests a negative COVID test for travellers arriving from overseas (except a few exceptions), from 25 January 2021
What if I am unwell?
You should contact the New Zealand Healthline on 0800 358 5453 (free number) if you are unwell. The symptoms of Coronavirus include cough, fever, and shortness of breath. You should mention that you are in self-isolation, if that is the case.
Any major changes to New Zealand immigration policy as a result of the pandemic?
With regards to general immigration policy as a result of the virus, we do not foresee the government making any drastic changes other than what they have already in the past 6 months. However, the situation changes daily and we will provide updates as we receive them. The updates below are the ones we know of.
Salary threshold
The minimum threshold for certain work visas is increasing to $27/hour on 19 July 2021.
More on this update
Mandatory Accreditation
A new accreditation scheme for companies, and a complete overhaul of employer-assisted work visas.

Planning for the next step
Use the next few months wisely and start preparing for your migration to New Zealand now. Once the borders open there will be a large influx of migrants wanting to move to New Zealand. Get in front of the game to enhance your chances. Ask our team for a migration plan and get an eligibility assessment here.
MEET OUR TEAM OF NEW ZEALAND IMMIGRATION ADVISERS
Committed to excellence: our migration consultants are Licensed New Zealand Immigration Advisers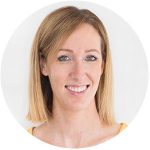 IAA Licensed
Immigration Adviser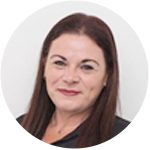 IAA Licensed
Immigration Adviser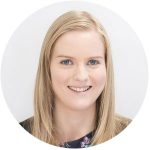 IAA Licensed
Immigration Adviser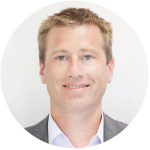 IAA Licensed
Immigration Adviser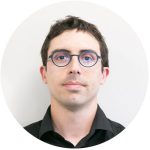 IAA Licensed
Immigration Adviser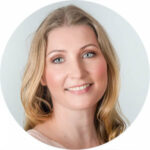 IAA Licensed
Immigration Adviser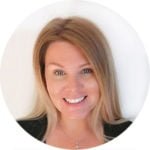 IAA Licensed
Immigration Adviser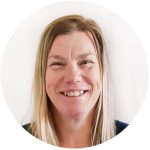 IAA Licensed
Immigration Adviser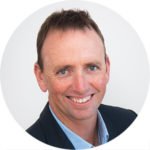 Business
Development Manager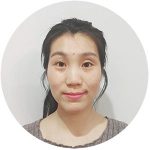 IAA Licensed
Immigration Adviser