Policy changes to solve construction skill shortage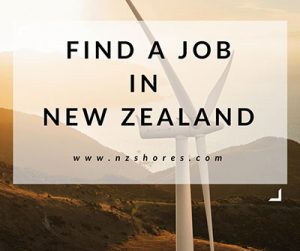 After hinting at a "Kiwibuild Skill Shortage list back in June, Immigration New Zealand has just confirmed the creation of a Construction and Infrastructure Skill Shortage List. This new Skills Shortage list will be used to demonstrate that there are no suitably qualified NZ citizens or residents to undertake work in the occupations specified on the list, for particular regions or nationwide. The new list is meant to boost overseas interest in work opportunities in New Zealand.
What this means for your potential employer
This means that when assessing a visa application, Immigration New Zealand will be satisfied that there are no New Zealanders to fill the role, without the employer having to advertise the positions. The requirement to advertise for your employer may be waived nationwide or for certain regions only.
What this means for you
If you meet the qualification and/or work experience requirements of the list, this means your Essential Skills Work visa application is likely to be facilitated by this new measure.
When is the list applicable from?
The Construction and Infrastructure Skill Shortage List is going live on 17 December 2018.
What occupations are included?
Construction Foreman (roading and infrastructure)
Construction Project Manager (Roading and Infrastructure)
Project Builder (including Building Project Manager and Site Foreman)
Surveyor
Civil Engineer
Structural Engineer
Electrical Engineer
Telecommunications Engineer & Technician
Building Inspector / Building
Surveyor
Surveying Technician
Civil Engineering Draughtsperson
Civil Engineering Technician
Electrical Engineering Draughtsperson
Electrical Engineering Technician
Metal Fabricator
Welder, Fitter-Welder
Bricklayer
Stonemason
Carpenter, Joiner, Carpenter/Joiner
Floor Finisher
Glazier
Fibrous or Solid Plasterer
Roof / Wall / Floor Tiler
Plumber, Drainlayer
Roof Plumber,
Cabler, Cable jointer,
Truck Driver (General)
Scaffolder