A new class of Approved Workers will see border exemptions granted for 300 overseas qualified teacher to enter New Zealand.
Education Minister Chris Hipkins acknowledges a teacher shortage from the early childhood education level through to secondary school and highlights area that are deemed a priority for 2022 recruitment.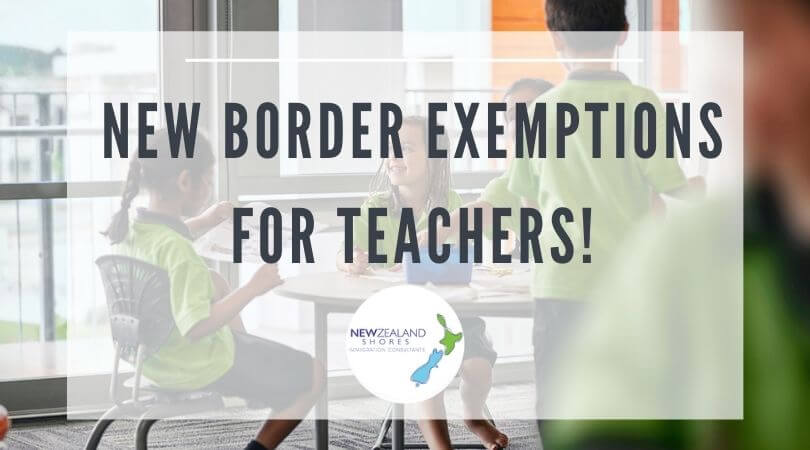 An exemption to fill the immediate gap
While the Government has been pushing for more teachers to train, this takes three to four years in New Zealand or most other countries. The new class of workers will see applications open from September to meet immediate demand for teachers. Although it is estimated to fulfil only half of the actual requirements, bringing in 300 qualified teachers from overseas will help alleviate the lack of qualified teachers in certain regions of New Zealand.
While exact policy remains to be released, we know that spaces will be made available based on a priority system, prioritising schools with the "greatest recruitment needs".
Returning workers allowed as part of the scheme
This new border exemption will see new teachers welcome but will also allow teachers who had been working in New Zealand just before the COVID pandemic, but had been shut out by border closures. These workers may also be able to return under the new exemption criteria.
From July 2021, ECE centres, schools or kura with a teacher wanting to return (who had an employment agreement on 19 March 2020 that is still active) can contact The Ministry of Education to find out about the process to bring back their workers.
*Kura kaupapa Māori (commonly referred to as kura) are state schools where the teaching is in te reo Māori and is based on Māori culture and values. 
Family reunited
Similar to the reunification of families of critical health workers, a new border exemption will be created for the partners and dependent children of teachers who are already in New Zealand on temporary work visas. This is an additional small step towards reuniting several hundred families who have been apart since early-2020.
Prioritisation criteria apply
From September 2021, applications open for recruitment of new overseas teachers.
State or state-integrated schools that are Decile 1-3, considered 'hard to staff' or in need of teachers in certain scientific areas (such as science, technology and maths) will qualify. The eligibility criteria include:
State or state-integrated schools
Schools must:
be 'hard to staff' or
in decile 1-3 or
require STEM teachers (more detailed criteria to come) and
demonstrate they have been unable to recruit onshore.
Early Childhood Centres
To qualify to support an overseas teacher's application, early learning services must:
be low decile (as measured by the Ministry of Health's deprivation index 8-10) and
demonstrate they have been unable to recruit onshore.