Auckland has been named the most liveable city in the world in 2021 by The Economist Intelligence Unit (EIU).
As the global pandemic continues to affect the quality of life globally, New Zealand is thriving.
Over 1 year into the COVID-19 pandemic, its repercussions are still very much felt throughout the world. Yet, New Zealand's response to the pandemic, by imposing severe restrictions on the country's borders, has allowed life to go on as normal within the country itself.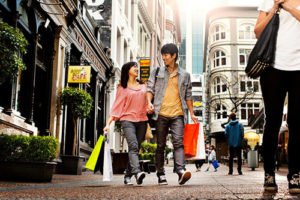 The top 10 most livable cities in the world, and their scores according to The Global Liveability Index 2021, are:
Auckland, New Zealand (96.0)
Osaka, Japan (94.2)
Adelaide, Australia (94.0)
Wellington, New Zealand (93.7)
Tokyo, Japan (93.7)
Perth, Australia (93.3)
Zurich, Switzerland (92.8)
Geneva, Switzerland (92.5)
Melbourne, Australia (92.5)
Brisbane, Australia (92.4)
How is this ranking determined?
The index used by EIU has a broad range of criteria, but focuses on health care, culture, environment, education, infrastructure, and stability. New Zealand's ability to maintain its quality of life despite the pandemic has played a key part in these rankings. European cities which would typically make it to the top 10 have been pushed down the list due to their lockdown(s) and restrictions around sporting events, cultural events, and restaurants or schools.