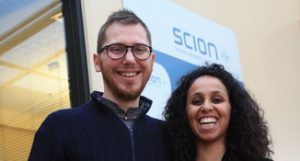 Following a honeymoon experience in New Zealand, Ilena and Andrea, from Italy, decided to make a lifetime move and settle in New Zealand. With essential skills on demand, getting a job was straightforward, and they sorted out the paperwork opting for the no-hassle method, using a New Zealand-based immigration adviser.
They now live in Rotorua, where they enjoy being close to Nature and the rich local culture.
Find out more about this particular experience of moving to New Zealand, browse our "Life in NZ" pages, or sign up to our free Kiwi Essentials New Zealand guide. Or contact us to find out how we can help with New Zealand VISAs, job placements, moving your belongings, or paperwork.